Learn How to Design iPhone Apps with Photoshop
January 12th, 2010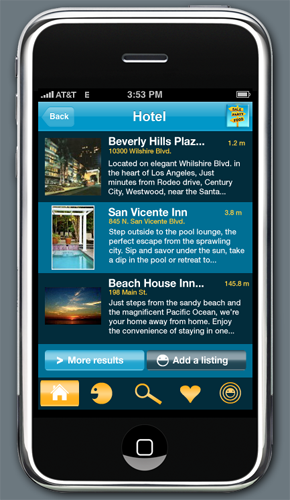 Switchblade Creative Studios proudly organizes a Photoshop Users Group hosted right in the Adobe offices in San Francisco!  The meet-ups are intended for users novice through expert levels and speakers (sometimes Adobe engineers) are authorities in their field.  We share insight, get sneak previews to unreleased software and lucky attendees walk away with valuable prizes.
On Thursday evening, February 4, 2010, Marine Leroux of Bamboudesign Inc. will show how to efficiently design iPhone apps with Photoshop. Through a step by step method combined with tips for smart user experience design, she'll guide you from sketching an app interface to designing it in Photoshop, building libraries and template files to expedite the design process. She'll define Apple's design requirements and the workflow between design, development, and publishing of an iPhone app to the App Store.
Visit our Meetup page for more information and to RSVP for our next event so you may Learn How to Design iPhone Apps with Photoshop.