How Switchblade Became Experts in Marketing for the Animal Friendly Community
September 19th, 2011
Switchblade Creative Studios is proud of our work with animal welfare/rescue organizations, film productions, and pet-related businesses that volunteer or support animal causes,
and/or donate their products and services.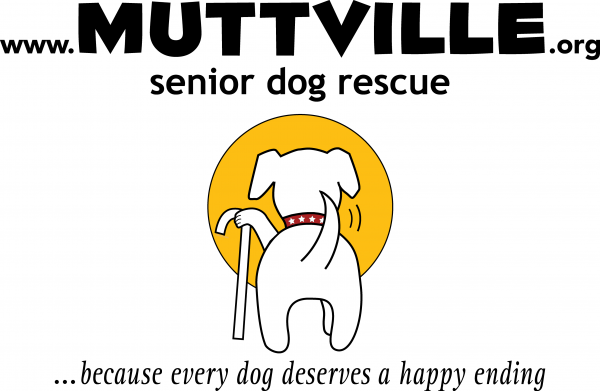 How Switchblade Became Experts in Marketing
For Animal Related Causes & Pet Lovin' Consumers
When I left behind corporate life and started this company in 2007, the first thing I was excited to do was volunteer with animal rescue organizations. No longer living within a demanding 60+ hour a week job, I couldn't wait to explore the options. Becoming a volunteer at the San Francisco Animal Care & Control was the perfect introduction to the animal rescue world. It became an important part of my routine and I welcomed this new community of animal loving folks. Shortly before my first orientation at SFACC, my life also dramatically changed when Jazmin, my soulmate canine companion of 11 years, passed away at the age of 14. Losing Jazmin motivated me to give even more in memory of her and our life together.
Volunteering at the SFACC was a joy, but coming home to any empty place with no pets depressed me. I started searching local dog rescue groups where I could foster. I used PetFinder and googled "dog rescue groups". Searching through the dozens of listings, I gravitated towards dogs I thought were probably "less adoptable", either because of age or health concerns. I searched and found the saddest looking dog within 50 miles, saved by Wonder Dog Rescue. She was a 40 lb 9-year-old cattle dog mix with the saddest story I have ever heard. And she was indeed the saddest dog I ever met. I named her Frida.
I also sent an email to Muttville Senior Dog Rescue to inquire about fostering. It turned out Muttville was in its first year as an official 501(c) organization. We luckily shared the same neighborhood. Another plus for me was its focus on senior dogs. Muttville Founder  Sherri Franklin instantly became my hero and mentor,  and "Muttville Manor" my second home. My first foster dog was Jedi, a chihuahua mix with irresistible big brown eyes. Jedi and Frida joined my home and it felt warm and inviting to me once again.
My role with Muttville quickly grew into so much more than fostering. I had just left a career as a designer and marketing specialist for 11 years, working myself to the bone, so that part of me wasn't going to change! I basically took over as Muttville's marketing lead and designer.  The opportunity to combine my talent and skills with my passion to save dogs was invigorating! The role gave me the opportunity to work with more inspiring individuals behind Muttville: Board President, Jane Goldman, the V.P. of Lifestyle Marketing at CBS Interactive and founder of CHOW.com., and Muttville's web development engineer, Carol Balacek. Five years later, they both continue to mentor and inspire me and are great influences to me as a business owner. As the Director of Marketing & Design for Muttville, I continually learn from the organization's other team leaders who contribute their expertise in fundraising, public relations, event planning, and grant writing. As a team, we regularly collaborate and develop innovative strategies, challenging ourselves to improve upon the previous successes.
Four and a half years and 100 foster dogs later, my passion has led me to be a proud member of a community of inspiring, dedicated folks who have specialized their businesses and organizations in animals. For fellow pet-friendly business owners who create products or offer services or produce films, the most important aspect we have in common is our need to contribute to animal rescue. For those special leaders who successfully manage a rescue organization, who inspire a community to support their causes, I am honored to be a part of their work.