April 19th, 2015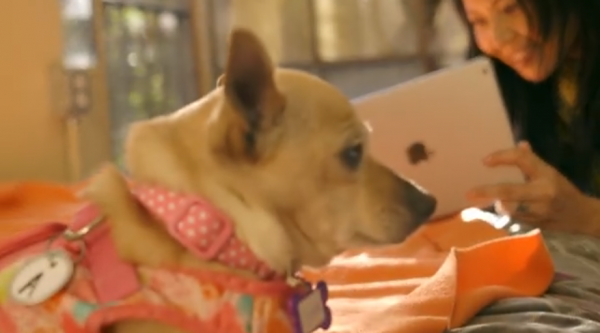 Adobe has been really good to me through the years as their Photoshop User Group Manager, but I was pleasantly surprised when Adobe chose to spotlight Switchblade's Marketing work for Muttville Senior Dog Rescue.
Watch the video commercial for Slate starring Muttville!
A truly easy tool for social media marketers who need to share great content on the go, Adobe Slate was launched early this month. In preparation for this launch, Adobe produced several videos showcasing the tool in action. They thought Muttville was a perfect example! And I couldn't agree more (of course!) We shared how we could use Adobe Slate to create a professional, visually appealing webpage as an invitation to our weekly adoption events.
The Adobe team and video crew were true animal lovers. Before the day of filming was wrapped, they knew every dog who spent the day with them and even picked up on a few dogs' quirky characters. They even got used to cleaning up a few pee puddles here and there!